Since its inception in the mid-1990s, the web has been an interactive place. In 2023, we expect user immersion to be integral to all facets of web design. That includes the technology to empower web users to participate in shaping their own experience of the web — not just in the metaverse or Web3 or whatever turn the digital zeitgeist takes next, but also in small yet meaningful parts of their daily internet use. 
Given this focus on more immersive experiences, we've outlined 6 top trends that are worth watching in the world of web design, which range from a new (old) aesthetic, to parallax scrolling and beyond. (For a bit of fun, take a look at these classic scrollbar designs.)
01. Y2K aesthetic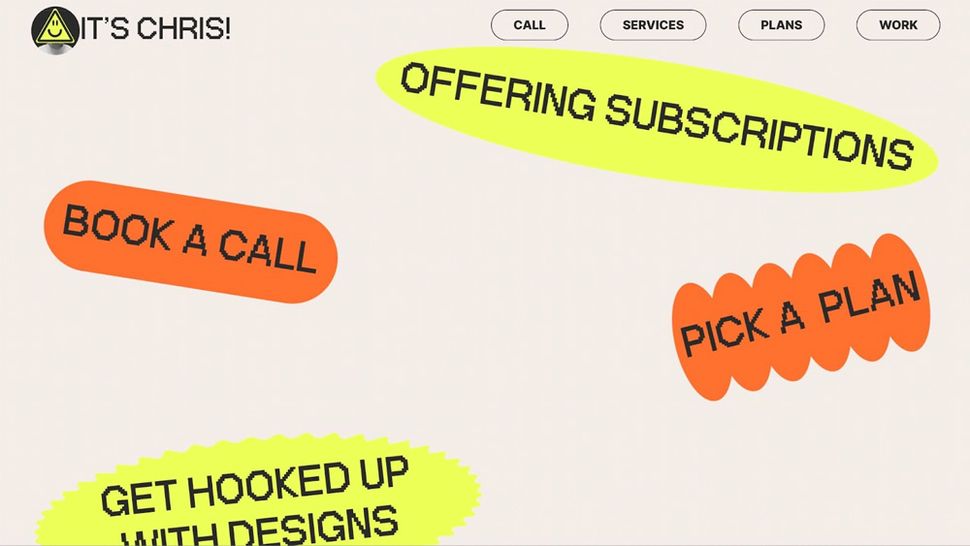 The early 2000s style has made a comeback over the last few years in everything from music to fashion to art. This trend has carried over to web design, where we expect the nostalgia wave — particularly the Y2K aesthetic — to continue to grow and develop. By capitalising on wider trends like Y2K, designers can help site visitors connect better with their sites and create relatable experiences that encourage visitors to immerse themselves.  
In the early 2000s, images loaded slowly. So, web design often involved simple, text-heavy layouts dominated by white space. And the fonts were usually simple, like sans serif or monospaced. Sometimes they were visibly pixelated, as Christopher Nelson demonstrates in his contemporary website (opens in new tab). 
You can find Y2K inspiration in resources like the Internet Archive's Wayback Machine (opens in new tab). Or try the Web Design Museum (opens in new tab) — which has a great Twitter feed (opens in new tab). The museum is a curated collection of screenshots of notable designs from the late 1990s and early 2000s.
02. Custom fonts and lettering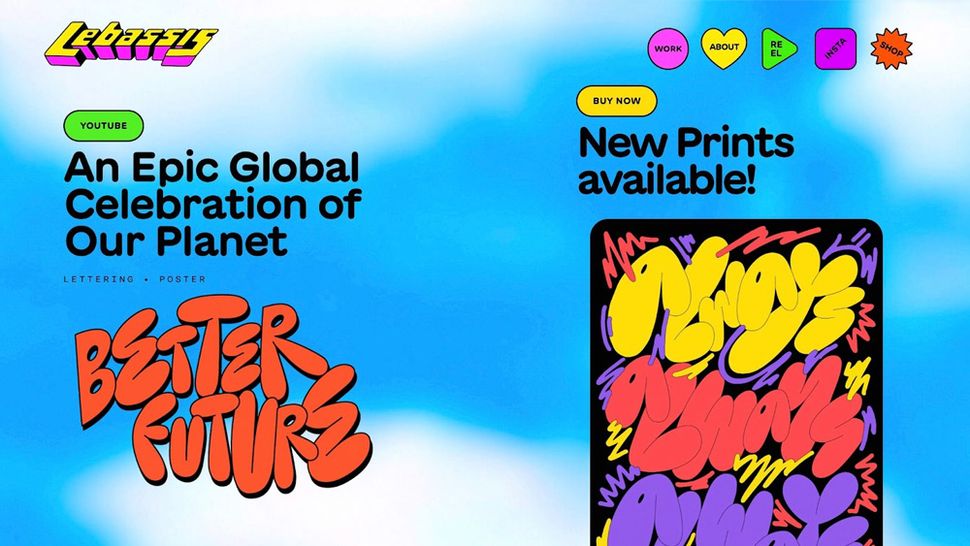 Given the enthusiasm for text-based website designs in recent years, look for custom fonts and hand-created lettering to be this trend's next wave in 2023. Personalised touches like customised fonts foster a more immersive experience for visitors. 
Text can be a key graphical element, and illustrative styles are on the rise. A fantastic example of hand-drawn lettering is the work of Leandro Assis (opens in new tab), a Brazilian lettering artist. His bright, lively fonts are inspired by cartooning and illustration. To make his work even more striking, Assis has sometimes created animated effects with his lettering. His graphic style has been embraced by clients including Nike (opens in new tab), Amazon Music (opens in new tab), and RuPaul's Drag Race (opens in new tab). 
03. Shared frameworks 
Similar to the growth we've seen in open-source software, we expect to see an increase in popularity of shareable frameworks in 2023, as
…
Read More