Bill would force independent streamers (some of whom are among world's visible Canadians) to register with CRTC or risk suppression
Article content
First Reading is a daily newsletter keeping you posted on the travails of Canadian politicos, all curated by the National Post's own Tristin Hopper. To get an early version sent direct to your inbox every Monday to Thursday at 6 p.m. ET (and 9 a.m. on Saturdays), sign up here.
Article content
TOP STORY
As the federal government pushes to exert unprecedented control over the internet, YouTubers are warning that it could singlehandedly demolish one of the world's richest sources of Canadian content.
Bill C-11 — a reboot of a prior Liberal attempt to submit the internet to CRTC control — would force online streaming platforms such as Netflix, YouTube and even TikTok to alter their algorithms so that CRTC-approved "Canadian content" is disproportionately pushed on viewers.
Or, as the bill puts it, "online undertakings shall clearly promote and recommend Canadian programming … and ensure that any means of control of the programming generates results allowing its discovery."
The problem for Canadian YouTubers — many of whom rank as some of the platform's most successful creators — is that officially qualifying for government-certified "Canadian content" status requires wading through a thicket of CRTC red tape.
Article content
Under the current CanCon regulations observed by Canadian legacy media, programs must provide proof of Canadian citizenship for a minimum number of the cast and crew. Detailed budgets must also be submitted ensuring that 75 per cent of production expenses are from "Canadians or Canadian companies."
Any streamer who fails to do this could see their content artificially hidden by CRTC mandate.
"Most Canadian YouTubers shudder at the thought that this could be our fate," Canadian YouTuber J.J. McCullough said in recent testimony before a House of Commons committee.
Article content
With 769,000 subscribers to his YouTube channel, McCullough regularly boasts view counts that are exponentially higher than even the highest-rated CBC programs. But he told the Committee that he still ranks only among the "mid-level" of Canadian YouTubers.
"The tremendous success and even worldwide fame of many Canadian YouTubers in the absence of government regulation should invite questions about the necessity of Bill C-11," said McCullough.
The analytics site Social Blade counts several hundred Canadian YouTube creators with more than one million subscribers. One of the most popular is a children's channel called Super Simple Songs. The channel puts children's music to animation and boasts more than 36 billion combined worldwide views, including 1.3 billion in Canada.
Article content
The channel's creator, Morghan Fortier, recently testified to the heritage committee that C-11 would shatter the "soft-touch" regulatory approach that allowed her channel to thrive and reach a global audience.
"Bill C-11 is not an ill-intentioned piece of legislation, but it is a bad piece of legislation. It's been written by those who don't understand the industry they're attempting to regulate," she said.
This week, an official video out of YouTube's Canadian headquarters warned that C-11 could condemn Canadian YouTube to a federally mandated "mismatch" in what viewers are shown.
While Canadian YouTube users are currently given recommendations tailored to their own interests, under C-11 those recommendations would become dominated by potentially unwelcome CRTC-approved suggestions.
Article content
YouTube's Director of Product Todd Beaupré said that routinely putting a bunch of Canadian content in front of people "who don't like it" could result in a tide of negative attention on Canadian videos which would hamper their visibility in foreign markets.
Article content
"It basically teaches the system that this content from Canadian creators isn't as engaging and satisfying as other content," he said.
On Tuesday, the anti-C-11 protest chorus was joined by the Canadian fitness YouTuber More Plates More Dates, who boasts 1.29 million subscribers.
In a video that has already obtained more than 220,000 views, he said passage of C-11 would likely prompt him to leave Canada for the United States.
"The end-all, be-all, is that the government is trying to step in and gain control over what you see as well as what content creators can even do," he said.
Article content
IN OTHER NEWS
It seems Election Canada has gotten aboard the "disinformation should be illegal" train. In a recent report to the House of Commons, Chief Electoral Officer Stephane Perrault said the voting process could be improved by prosecuting people who knowingly circulate false information during an election campaign. Awkwardly, this neatly describes something that Deputy Prime Minister Chrystia Freeland did just a few months ago. During the last election, a doctored video she uploaded of then-Conservative leader Erin O'Toole was flagged by Twitter as being intentionally misleading.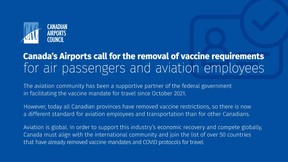 An NDP insider told the Toronto Star this week that Doug Ford's explosive victory in Ontario was obtained in part because progressives have abandoned the working class. "We gave up the working class to get the chattering class," said the unnamed NDPer, adding "the working class ridings we either lost or came pretty close to losing." The last election was indeed marked by a number of labour unions offering their first-ever endorsements of a Progressive Conservative premier. Working class voters fleeing "elite" left-wing parties in favour of conservatives is a trend that has already played out in the U.K. and is starting to show up in the U.S., so expect this argument to come up again.
And NDP Leader Jagmeet Singh has a new plan to combat inflation: Take money from "corporations" and give it to "families."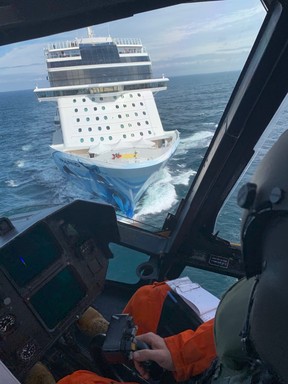 Get all of these insights and more into your inbox every weekday at 6 p.m. ET by signing up for the First Reading newsletter here.